---
---
Vectors
greg goebel
* Vectors is an educational website with writings on science, technology, military technology, and history. All written materials on this website are the work of Greg Goebel; all images on this site marked "GVG" are also the work of Greg Goebel, and are free for all use. Top and bottom menus provide navigation -- including sitemap, updates, and Google search.
---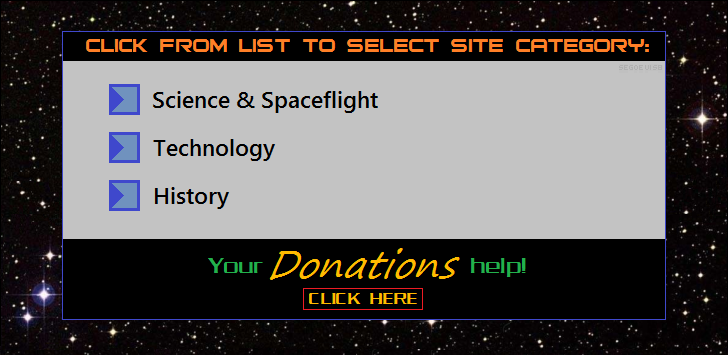 ---
Updates for January 2021 include:
For ongoing updates, follow gvgoebel on Twitter.
---
"There is a theory which states that if ever anybody discovers exactly what the Universe is for and why it is here, it will instantly disappear and be replaced by something even more bizarre and inexplicable. There is another theory which states that this has already happened."
-- Douglas Adams
---
---

---